This article is about some of the best games that you can play while you are at a quick break or waiting for the next meeting.
If you work in an office environment, your internet wings have been clipped and your access to most social media is restricted.
Is it time to find something else to pass the time when you're at your least production?
Playing games, a work shouldn't just be seen as idling or waste of time. You are exercising your mind, taking it to a mental gym. It is a form of exercise to steam out your pressure!
Well, here we present you a small collection of games that you can play without an internet connection and this will help you to reduce your stress and will boost joytime during your break hours. This list has games that are fun, interesting and quick to play!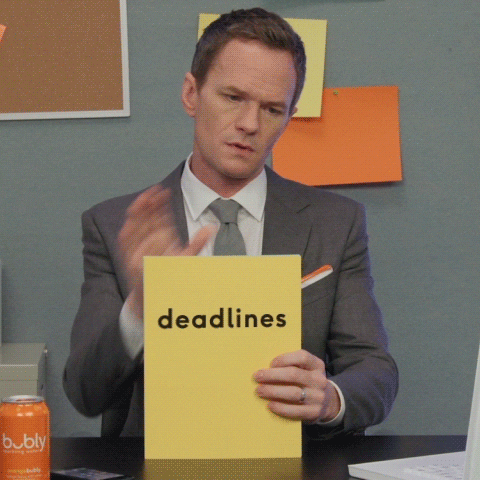 Without any delay, lets jump in…
1. Toon Strike Force – No Ads Complete Free
🔥 Toon Strike Force is made for true fans of classic arcade space shooter games (also known as top down shooter) with a cartoon twist filled with stunning level designs. Quick and fun airplane shooting game that can be played offline! 🔥

💖 NO ADS! We don't have ADS, Just pure uninterrupted gaming experience! 💖
Download: Toon Strike Force
2. Alto's Odyssey
Just beyond the horizon sits a majestic desert, vast and unexplored.

Join Alto and his friends and set off on an endless sandboarding journey to discover its secrets.

Soar above windswept dunes, traverse thrilling canyons, and explore long-hidden temples in a fantastical place far from home.

Along the way, you'll grind across vines, bounce atop hot air balloons, ride towering rock walls, and escape mischievous lemurs – all while uncovering the desert's many mysteries.
Download: Alto's odyssey
3. Bloons TD 6
The Bloons are back and better than ever! Get ready for a massive 3D tower defense game designed to give you hours and hours of the best strategy gaming available.

Craft your perfect defense from a combination of awesome monkey towers, upgrades, Heroes, and activated abilities, then pop every last Bloon that comes your way!
Download: Bloons TD 6
4. Red Bull Air Race 2
Red Bull Air Race 2 is the hit sequel to the popular air racing mobile game. A combination of high speed, low altitude and extreme maneuverability makes it the most exciting flying competition on mobile – experience a New Dimension of Motorsport.


Progress from Challenger to become a Master class pilot in a campaign that follows the real-world Air Race tour around the world. Take your skills online and compete in regional and global multiplayer tournaments. Face off against the real Air Race pilots and their championship planes in the brand-new Challenges mode.
Download: Red Bull Air Race 2
5. Dead Rain 2: Tree Virus
Nucleus & Slash Side Scrolling Action RPG

Survive the hell out of a world where a tree grows in your body!
A game where you can enjoy the fun of true manipulation on mobile
Various stages are available
Download: Dead Rain 2_
6. Shadow of Death: Dark Knight – Stickman Fight Game
Shadow of Death: the most excellent knight game in the shadow fight style. Unite against the shadow of war and save the lost kingdom. Fight the shadow now!

Play a gripping pocket-sized fantasy action RPG on the go! Pushing the boundaries of mobile gaming, Shadow of Death is one of the best offline knight games, which doesn't need the internet to be experienced. Fight the way you want as players can select among 4 unique shadow knights, multiple gameplay styles, and loads of rare armor sets to conquer a hostile dark world.

Whip out that dark sword, collect some comrades, and slash the shadows today!
Download: Shadow of Death: Dark Knight – Stickman Fight Game
7. Swamp Attack
Your swamp is under attack! Grab a weapon and defend your home from the invading monsters, like crazed zombie-style monsters, crocodiles, aliens and more!

Come up with a strategy! Shoot weapons. Beat the monsters. Survive the attack and secure your home. The evil monsters may know no mercy, but you can beat them all – every single monster is a fun challenge!

We've got dynamite, flamethrowers, crossbows, blob-throwers, molotov cocktails, and more for you to use against the zombie-style critters! So get ready to SHOOT! Prepare your ATTACK! And PROTECT your home as you play the best action-packed shooter game around!
Download: Swamp Attack
8. Sky Dancer Run – Running Game
The unique run game achieves the "ANDROID EXCELLENCE GAME" from Google Play.


Run and jump across hazardous cliffs from one flying island to another, while avoiding large boulders. Feel free like a bird as you run through the skies and land gracefully trying to beat the endless abyss. Conquer all the dangerous terrains in different weather conditions from clear skies to storms which rage for days.
Take a deep breath, concentrate and feel the adrenaline pumping as you take that exhilarating jump. The experience might seem frightening and surreal at first, but soon you will find each free fall soothing and relaxing.
9. Jungle Adventures 2
The Fruity forest is in trouble, a mighty Magician has stolen all the fruits of the jungle to become Immortal.
Addu, our fearless adventurer along with his loyal pet Bullion set out to bring all the fruits back to breathe new life into his homeland.

Discover Addu's amazing new abilities.
• Addu could jump, swim and throw stones.
• Now he can pick up, throw and glide.
• He can ride his pets to assist him in his journey.
• Run, jump and explore the Arcades.
Download: Jungle Adventures 2
10. Sea Battle 2
Sea Battle 2 is the game we've all known since childhood, now with new features and an extended arsenal! Millions of people around the world play this game. You will have ships, planes, submarines, mines, radars and much more at your disposal. Place your ships on the board, attack the opponent's positions, and use your vast arsenal to sink the opponent's ships. Create your own strategy and don't leave your opponents a single chance!

Face opponents from all corners of the world online and in real time! Take part in battles between platforms!
Sea Battle offers eye-catching notepad-style graphics and special effects that add to the game's originality and an unforgettable atmosphere!
Download: Sea Battle 2
Did we miss out on any of your favorite break time android games?
Share your views in the comments below!