Mobile games usually mean you can play anywhere at any time.
But in reality, these days finding games that are not online meaning offline games is quite difficult especially the ones that don't have any annoying ADS. This would be like finding a needle in the haystack.
Imaging when you are traveling and you don't have access to wifi or cellular data cost is high, so it would interrupt your gaming experience.
The game should be fun and ease of access should be the top priority.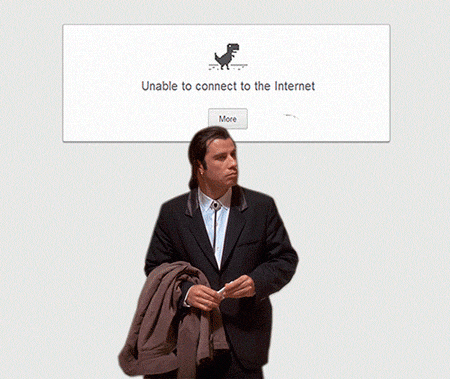 These days most of the popular games come with ADS or IAP which is not a bad thing, it is just that sometime ADS entangle with your gameplay and that itself will slow your game progress and also interrupt overall pleasant gaming experience.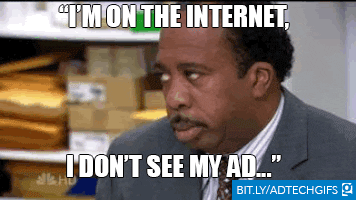 Imagine commuting in rush hours and you find a spot to relax and when you grab your device out to quickly play some game, you find you have been struck in a dark spot where there is no internet connection.
Don't panic, we have all gone through that and we should not give up that easily. We need our quality gaming time after all the hassle we gone through for that day.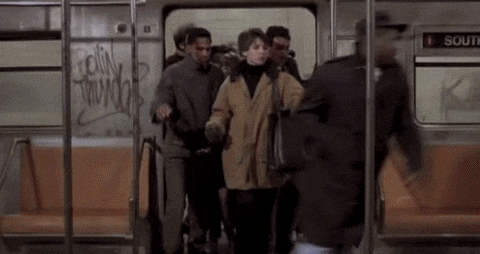 If you are looking for the best games to play without the internet especially without annoying ADS for the immersive uninterrupted gaming experience, we have put together a list with the assorted collection.
Check it out below.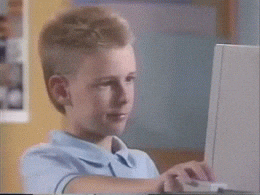 Let's start with a cool airplane shooting game, that might be something fun, quicker yet challenging.
1. Toon Strike Force – SkyForce Airplane Shooting Game
Toon Strike Force is made for true fans of classic arcade top-down airplane shooting games (also known as the top-down shooter) with a cartoon twist filled with stunning level designs.
Quick and fun airplane shooting game that can be played offline!
This offline airplane shooting game can keep you occupied for hours with intense gameplay and vivid backdrops.
Get a high score to unlock titles and best of all there is no pay to win game play. So, if you have the ability you can master this game!
No ADS, No IAP and best of all it is totally Free. So, you can right away download and steer that colorful planes in breathtaking vertical scrolling cool and colorful backdrops.
Download: https://play.google.com/store/apps/details?id=com.JoyTimeApps.ToonStrikeForce
2. Stranger Things: The Game
Official Game from Netflix and Bonus XP.
Awesome game with a colorful adventure theme. It is packed with 16bit graphics, which is perfect for this type of adventure game and it has a lot of fun and adventure elements that need to be experienced.
Solve the puzzle with unique abilities of each character, explore hawking and its surrounding in the 16bit colorful world.
Download: https://play.google.com/store/apps/details?id=com.bonusxp.legend
3. Ultra-Flow 2
If you are a fan of Arcade Puzzle game with clean and unique artwork style, this can become your favorite easily.
Packed with 180 levels it could keep you engaged for quite a while and its music and game mechanics will be a great plus on the way.
No high score and timer. The only challenge is your dexterity. Give it a try and explore the levels!
Download: https://play.google.com/store/apps/details?id=com.ULTRATEAM.ULTRAFLOW2
4. Special Forces Group 2
One of the coolest FPS games that have great graphics with quality gameplay.
It comes with 9 game mode with an option to play offline without any frame drops. Most of the FPS games have FPS drop issue, but this game is solid with the gameplay and can take intense heat with the graphics.
Well balanced gameplay alongside with graphics is a plus.
It also has a different weapon skins, characters and much more. Enough of talking let's roll out to take down some enemies.
Download: https://play.google.com/store/apps/details?id=com.ForgeGames.SpecialForcesGroup2
5. Crossy Road
200 Million players worldwide, this number is huge and growing. One of the best hipster games out there. Loaded with Both Offline and Online game play it has various unlockable characters and great game mechanics.
Though it has some In App Purchase, it is just for some decorative needs, it doesn't come much with your game play. So, there is not much of a pay to win story here.
Cool little game with engaging graphics and smooth gameplay. Take your chicken and guide him to cross the road. CAUTION: Mind the Traffic.
Download: https://play.google.com/store/apps/details?id=com.yodo1.crossyroad
6. Brother in Arms 3
Produced by GameLoft, AAA quality game for Mobile. Fight brave soldiers from around the globe on the frenzied multiplayer battlegrounds of World War 2 or become Sergeant Wright and experience a dramatic, life-changing single-player journey, in the aftermath of the D-Day invasion.
It comes with both Offline and Online Mode. Unique Squad based combat in offline mode is much engaging game mode with stunning visuals and sounds. Packed with several missions such as Assault, Sniper, Siege and Stealth.
Load your weapon and take charge of the ground.
Download: https://play.google.com/stor/apps/details?id=com.gameloft.android.ANMP.GloftA3HM
7. Fighting Tiger – Liberal
With Fighting Tiger – Liberal on your device, you'll battle the evil forces of the Savage-Tiger Gang and attempt to rescue your lover, Shan.
You are given many different defenses and attack techniques to help you fend off these attackers who want you dead. Master all the techniques, so you can survive!
It has no ADS and IAP. Completely free with cool fighting to experience.
Download: https://play.google.com/store/apps/details?id=com.jiinfeng3d.bfrdemo
8. Quizoid 2019 General Knowledge Offline Trivia Quiz
Test your knowledge in our popular quiz now with up-to-date questions from 2019!
Expand your facts knowledge with over 7,000 quiz questions offline at any time.
Three different game modes help against boredom and provide variety.
Our quiz offers not only challenging facts but also funny and curious knowledge. Expand your knowledge and have some fun at the same time.
Download: https://play.google.com/store/apps/details?id=de.habanero.quizoid
9. Sonny
Rising from the dead with his mind intact but memories missing, Sonny embarks on a massive adventure to uncover the truth and save the world in this challenging turn-based post-apocalyptic RPG. Sonny is a combat-focused RPG crafted for planning and strategy.
While it starts simple, the gameplay quickly gains depth and complexity as Sonny and his team learn new skills and gameplay mechanics.
Download: https://play.google.com/store/apps/details?id=com.agk.sonny&hl=en
10. Rowdy Wrestling
Rowdy Wrestling is one of the new and unique game out there in the wrestling category with cool 2d graphics. Use dropkicks, overhand smashes, steel chairs and more to stun your opponent then suplex them out of the ring.
Be the last wrestler standing in the Rumble mode, fight to the title in Solo career or battle as a pair in Tag Team mode.
Choose one of the 55 characters and let the chaos commence!
Download: https://play.google.com/store/apps/details?id=com.stencyl.rowdywrestling
Well… Search ends here for top 10 offline games, if you have missed some of your favorite or would like to throw some of your suggestion. Feel free to reach us.